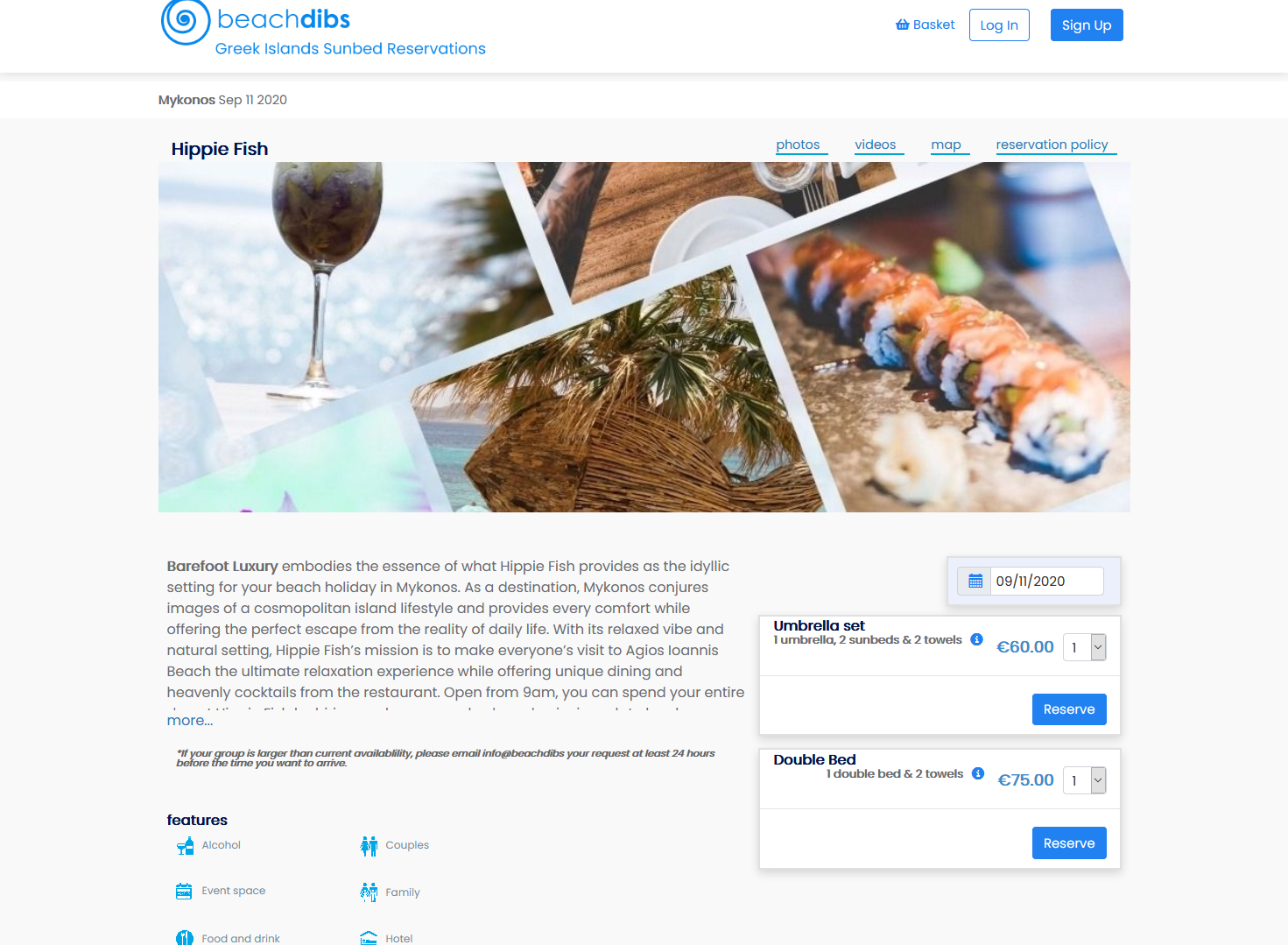 Booking Engine
The e-commerce booking engine supports a GUI carefully designed to be intuitive and dynamic, responding to variables specific to Content, with a process flow designed to remove ambiguities and provide ease of use and information flow.
---
POS
In House agents may opt to use the ecommerce booking engine, which dynamically expands to support inhouse agent expanded permissions, or the Point of Sale Tool, which is a shortened catalog of Activities for ease of booking.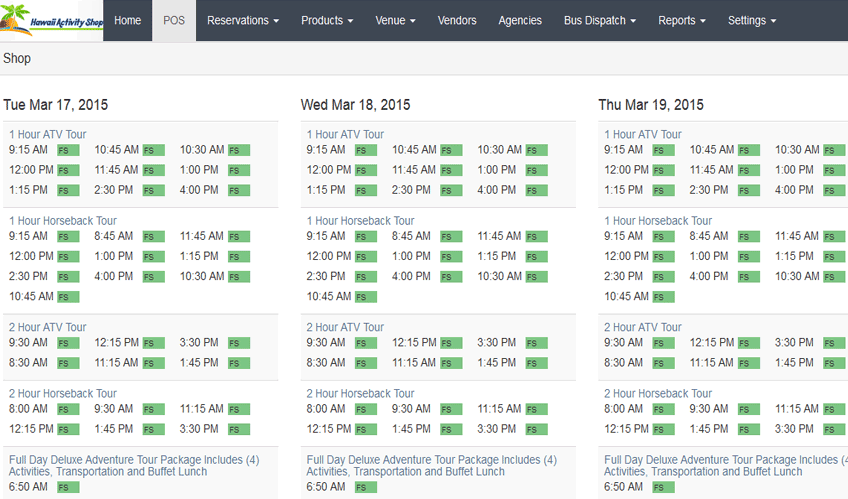 ---
Packaging
Combine any number of activities into a package, maintaining appropriate buckets of inventory and override the sum of the prices for a package, with its own content and display logic.
---
Bus Dispatch
Fill your buses efficiently and know where your drivers are and who they have picked up in real time.
---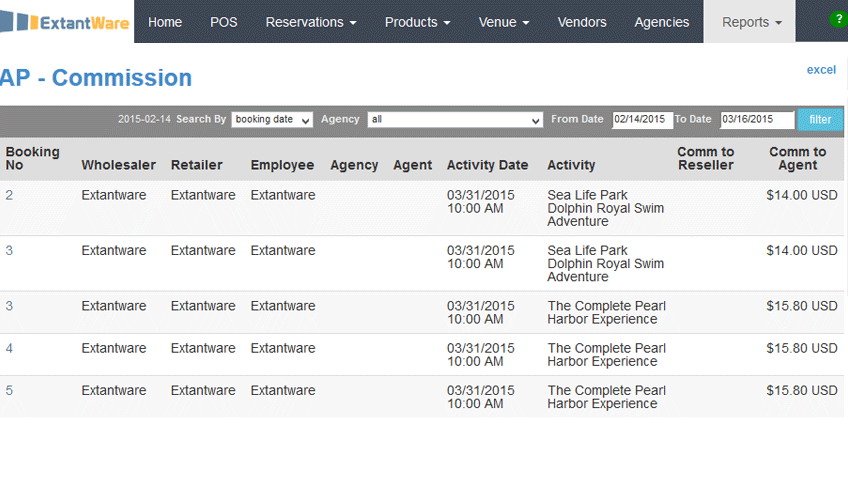 Reporting
Extensive reporting including Accounts Receivable, Accounts Payable, Profit and Loss, Manifests, Sales by Agency, Commission, Sales by Desk.
---
Venues
Build arenas and special event venues including seating with designated pricing with autogenerated graphics to support ticket sales and special events.